Black Country Parts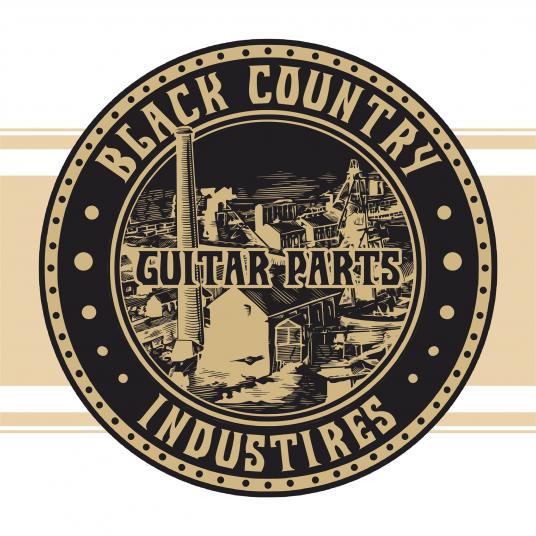 Black Country Guitar Parts Industries
Is a gathering of small companies that specialize in reproducing perfect vintage parts. These small companies we call "GATHERING OF FREAKS" have the knowledge to produce parts that are damn close to the old originals. For years customers have said these are the best pre-CBS reproduction parts available! The Black Country Guitar Parts Industries is divided into different groups... The tooling, parts and pickup manufacturing all have the same high standards to produce guitar parts that are on par with the old originals. They all have one thing in common: The passion for vintage guitars and vintage parts!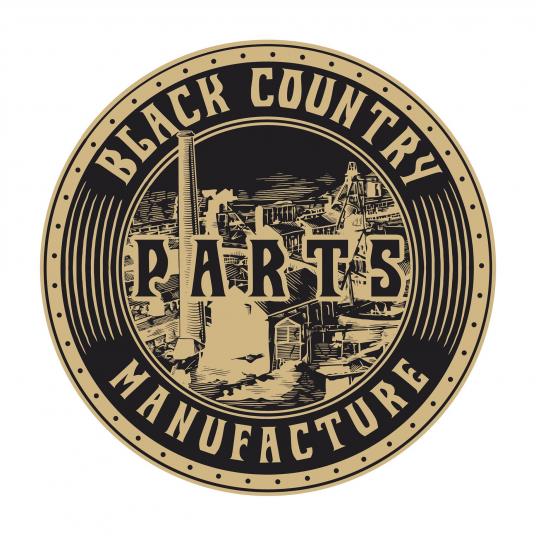 Black Country PARTS Manufacture
A small family owned companie founded in the mid 70's, build the Hardware and Guards. Doesn't matter which parts they build, these are the best Pre-CBS reproduction parts you will find. The only manufacture build 50's and 60's correct Tremolos with all correct details, materials, alloys, tooling markings and finally the perfect plating!
Black Country Pickup Manufacture
We working now for nearly 10 years with this small pickupbuilder together and we are proud to have a great friendship and share the same passion with him. Marc Ransley of Mojo Pickups build our pickups (this is no secret!), not the standard range he offer, he build all pickups to our needs. All pickups are build to our specs, our 50's and 60's series are clones of pickups we own, these are pickups of outstanding Fender Strats from a famous collection. Cloned vintage mags, vintage cloned wire and build just like they did back in the day.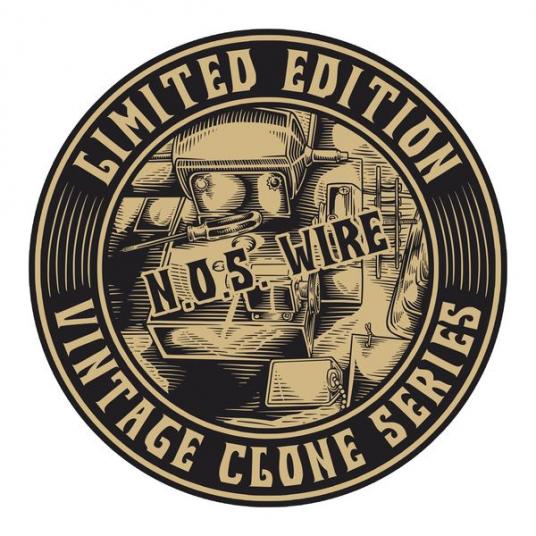 N.O.S. Wire Vintage Clone Series
Outstanding guitars needs outstanding Pickups...There are many amazing Reissue and Customshop instruments out at the market, but most have the same stock pickups install like the Standard Series guitars? Why? Why customers spending thousands of €/USD for Customshop, Handbuild One offs and other series guitars when the all have the same pickups? These N.O.S. wire pickups are the closest in sound and look to the real deal you can buy today! N.O.S. Wire is super rare and hard to find...you can be sure these pickups sounds AMAZING close to old ones!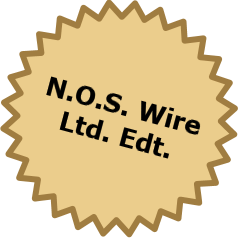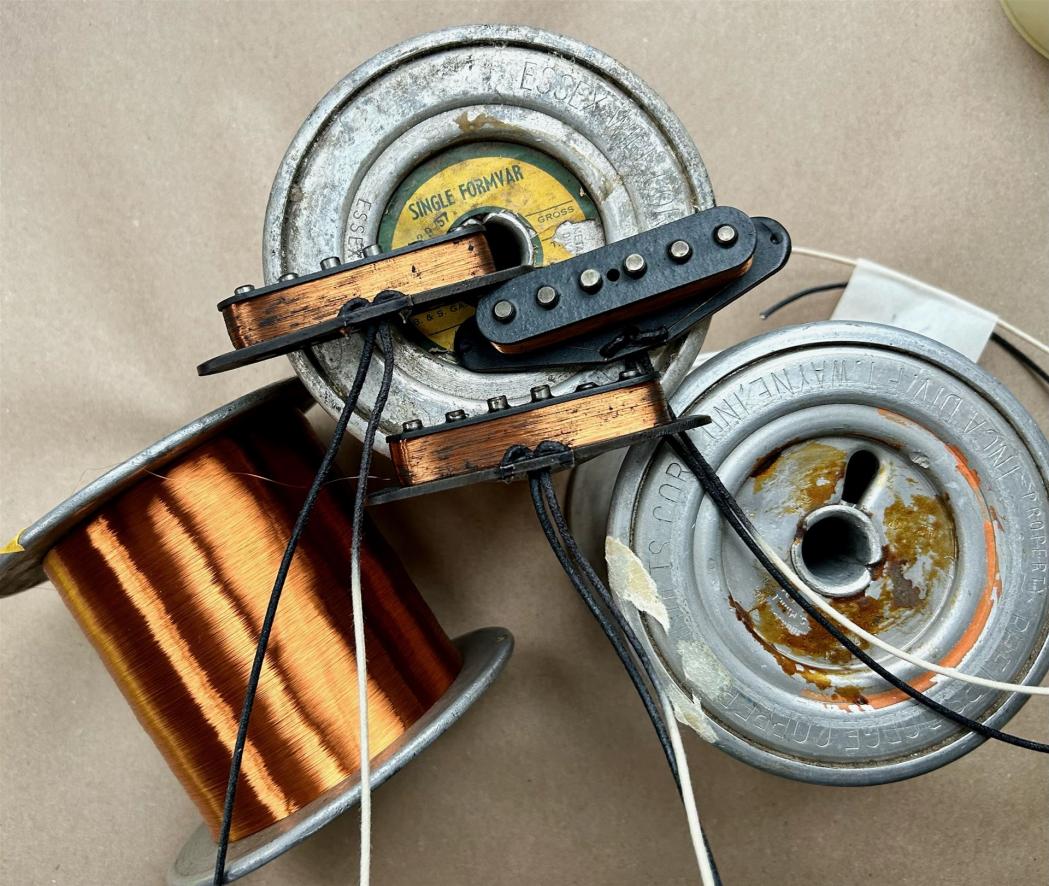 Our Black Country Vintage Clone Series build just like they did back in the day. Bobbins are punched not laser cut, have rounded edges and are dipped in nitrocellulose lacquer, we using Cloned / Vintage correct 0.188″ Alnico 5 magnets, bevelled in-house. Wax potted in black bee and paraffin wax to reduce micro-phonic feedback. Cloth Covered Hook Up Wire.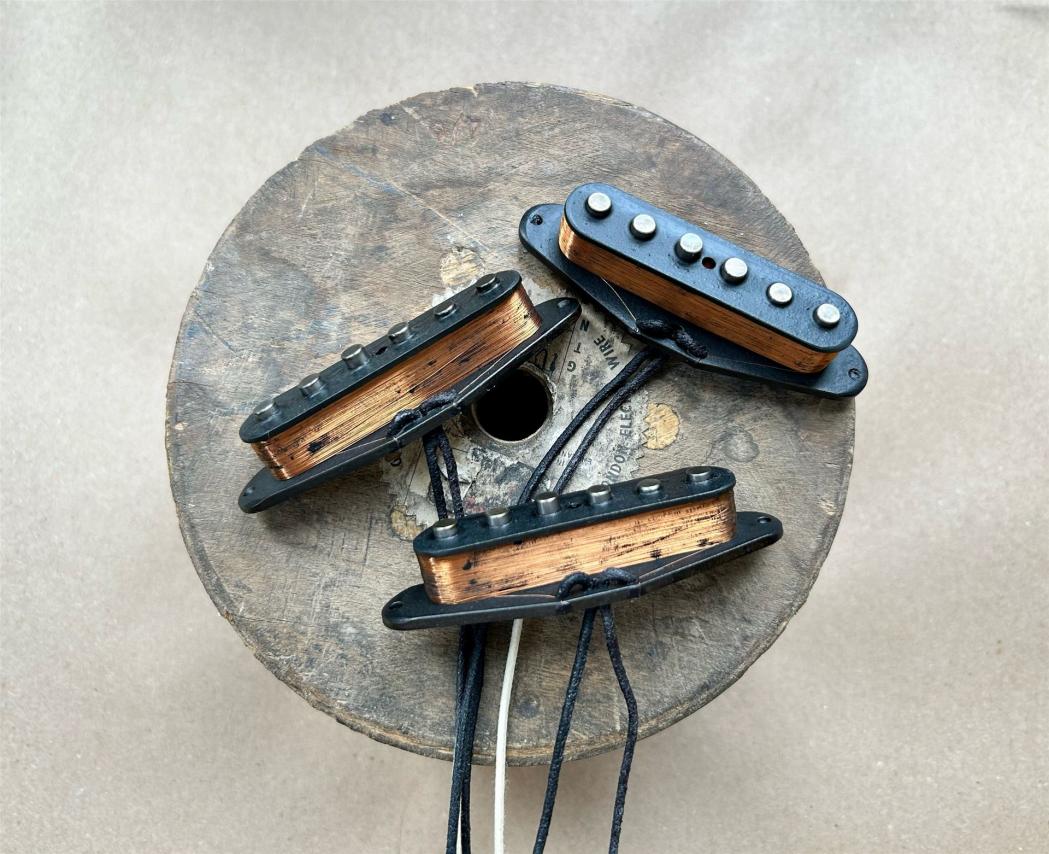 The magic of N.O.S. wire...we selling pickups for more then 25 years...as one of the first seller in Europe we offered, Jake Jones, Voodoo, Sheptone, Rio Grande, Bareknuckle, Wolftone, Brandonwound pickups for many years all was great. 7 years ago we founded Area59' Pickups and 2 years ago we offered the first Ltd. Edt. N.O.S. Wire PAF sets which sold fast...we never assumed N.O.S. Wire makes this difference in tone! They are the clostest you can find to the old Fender and Gibson pickups...we are pround to have access to 50's and 60's N.O.S. Wire spools to build the new Ltd. Edt. Vintage Clone Series now!